In this article we compare the Horizon t101 vs t202 treadmill. If you are thinking about buying a running machine, a Horizon treadmill is a great option. But which one is the right choice for you? And at what price level?
👋 Horizon has released a new version of the T202, it has been updated for 2021. Check out the new T202 Treadmill specifications here >>
Last Updated – September 12, 2021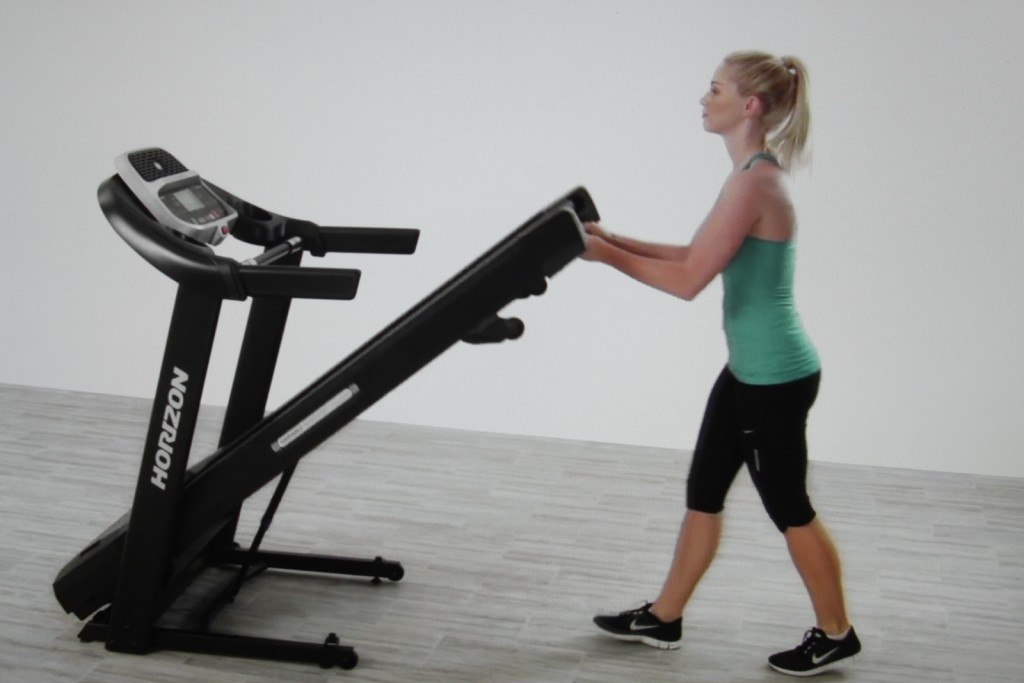 The Horizon T202 Treadmill
The firm has been making high quality home fitness equipment since 1975. Horizon Fitness has a reputation for making high quality home treadmills, which do not cost a fortune.
They make a range of different models, which is great because it means that home runners like you have plenty of choice and the chance to buy the right running machine for your fitness level.
On this page, we are going to look at the Horizon T202 vs. the T101 and provide you with the information to determine which of these running machines is best for you.
Straight from the Horizon support:
We had a T202 in 2011 and a T202-03 in 2013. It looks as though we made room for newer models to add. We do have parts for the machines if you need. The T202 was updated in 2021. The old Adventure series is the new T202. The T101 is our walking, light jogging, and casual use treadmill. The T202 is a runners treadmill. Like the Adventure Series was built for.
The Main Points
This comparison review is in two parts.
In this part, we quickly explain the main differences. Here you get a quick understanding of the differences between the two running machines. Just the basic information that you need to help you to decide which of the two machines is best for you.
However, if you need more detail, the nitty gritty, so to speak that is provided further down the page in a side-by-side comparison format.
Which Is Best? – The T101 or the T202?
If we were pushed for a succinct answer to this question, we would definitely recommend the T101 over the T202.
The 202 may has better functionality, but the user reviews show that the T101 is far superior in terms of reliability.
Using the T202, you can run faster and enjoy running or walking at a steeper incline. There are more preset programs and workouts on the T202 than on the T101 and they can be changed on the fly.
However, given the issues highlighted in the reviews the T101 is definitely the better machine.
Who Is the Horizon T101 Running Machine Suitable For?
The T101 treadmill is good for people who want to get fit, lose weight and train for amateur events.
The T101 Treadmill is Horizon's all-time, best-selling treadmill for a reason. With advanced comfort features, get-on-and-go settings and one-step folding capability, you will be hard pressed to find better value in a treadmill. The Horizon Fitness T101 favorite have also recently been marked down! With free shipping, a 100% guarantee and strong warranty protection when you buy online, don't miss out on the current discount on the Horizon Fitness website.
It's almost ideal for weight loss and low impact exercise.
And, it is a great starter machine.
Who Is the Horizon T202 Treadmill For?
The T202 will also work for all of these users, but it is also suitable for advanced users. In 2014 the T202 treadmill was replaced by the Adventure 3 treadmill. It's essentially the same treadmills featuring all the same benefits, pros and cons. In 2021 a new and improved version of the T202 Treadmill was released.
Using the additional speed and incline options, you can push your body a bit harder than you can on the T101, which means that it has the potential to be a great machine for athletes that compete at an amateur level.
The Differences Between the T101 and T202 Explained – in Detail
Here are the differences explained in more detail:
Speed
T101 – 0.5 to 10mph
T202 – 0.5 to 12 mph
Incline
T101 – 0 to 10%
T202 – 0 to 12%
Physiological responses at 0% and 10% treadmill incline (pubmed.).
Programs
T101 – 30 options – but pre 2013 models have fewer programs
T202 – 30 options
Workout Types
T101 – programs included are calorie, step, interval and distance. There is also a manual option.
T202 – the programs include calorie, step and distance goals as well as a manual option.
Price
What Users Say About the Horizon T202 and T101 Running Machines
There are good reviews for both of these Horizon treadmills, but as you will see below the T101 has better reviews.
Here is a summary of their scores and the main pros and cons:
Review Scores
T101 – 4.1  out of 5 – between 5.7 and 7.5 out of 10 – 51 out of 100
T202 – 2.5 out of 5 – between 4.2 and 6.7 out of 10 – 51 out of 100
Pros
T101 – good price, durable, dependable, easy to use, solid and folds easily.
T202 – plenty of programs to choose from
Cons
T101 – heavy and can be tricky to assemble alone.
T202 – no longer widely available, has issues with the start stop button and motor gets noisy after prolonged use.
Horizon Fitness provides good customer support, but users say that they get busy.
This means that if you have an issue with one of their treadmills you can end up waiting a while for an engineer to call or for parts to arrive and you may be expected to fit them yourself.
Features That Both Treadmills Share
Both models fold, they have a lifetime warranty for the frame and motor and a one-year parts and labour warranty (ref.).
They are both folding treadmills.
They both have built in speakers, a cooling fan and cup or bottle holders. The T101 also has a reading rack.
In Conclusion
If you are on a tight budget, the T101 is a great option, but if money is not a big issue and you want to push yourself, you can go for the Horizon T202 instead.
Doing so will cost you an extra $100/$150, but if you need to run faster and have a steeper incline to be able to transcend your current fitness levels you need the extra capacity that the T202 offers.
❤️ See the T101 at the best price (get $300 off) >>
❤️ If you want to buy the T202 (get $400 off) >>