As you know, the key to long-term fitness is a healthy heart and lungs, i.e. you need to incorporate cardio/HIIT/aerobic exercise in your fitness regime, but what is the best cardio machine to reach your weight loss and fitness goals?
Let's have a look…
It is not enough to have big muscles and strong bones.
To enjoy lifelong fitness you need to have good cardiovascular fitness (but don't over do it).
Without a healthy heart and good lungs, it is impossible for your body to provide your organs with the oxygen and nutrients that they need to function properly.
Given that cardiovascular fitness is so important it is vital that you find and use the best cardio machine, which is what this page is all about.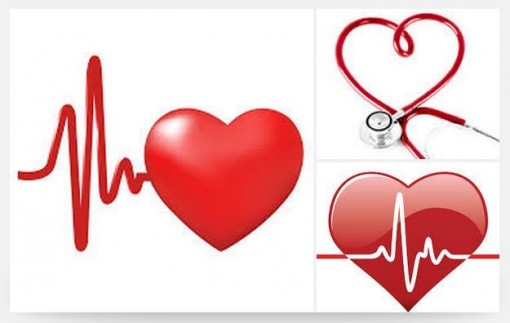 Here we take a brief look at the different options and provide you with the information to allow you to find and buy the best cardio equipment for you.
Which Fitness Machine Provides the Best Cardio Workout?
Any fitness equipment or exercise that gets you moving and makes your heart pump a little faster is providing you with the kind of workout you need.
Therefore, any kind of fitness machine that does this is good.
The answer to the question, which is the best at home cardio machine?
…is definitely the one that suits you best.
There is no point owning a rowing machine if your bad back will not allow you to use it most of the time. You have to work out which cardio workout suits you and your fitness goals the best and go with that.
If you buy the wrong kind of cardio fitness machine, it is just going to sit there gathering dust, so always go with the one that suits you best.
How to Find the Best Form of Home Cardio Exercise for You
The first step to buying the right one is working out which machine you feel the most comfortable using.
Your local gym or the home fitness equipment of friends and family are a great starting point for this step.
Just get on and try them out.
Try not to go too mad build up gradually and if you can experience several sessions on any machine you think you may like.
The one you enjoy using the most is typically a good starting point.
If you enjoy the exercise, you are far more likely to do it and the only way to find out which type of exercise you prefer is to try out each type of machine.
Factor in Any Existing Health Conditions
If you have existing health conditions you need to bear these in mind when choosing home fitness equipment.
Your doctor, a physical therapist or, in some cases, personal trainers can give you advice about which type of home cardio training is best for you.
The Research Phase
Once you have decided what type of home fitness equipment you are going to buy it is time to do some further research. You need to consider the following when buying fitness equipment for the home.
Progress Monitoring
With cardio, it is important to be able to measure your progress.
For this reason, it is important to make sure that any fitness machines you buy for the home has at least a heart rate monitor built in. Of course, you can buy one without a built in monitor, but if you do this, you will need to invest a further $80 or so into a wearable heart monitor.
If you can find a machine that measures the time that you exercise for, the calories burnt, the number of strokes or steps and the distance covered this is good.
That kind of data will help you to measure progress and drive you on to do more exercise.
Quality vs. Budget
If you can afford to do so, buy the best, read user reviews to determine which rowing machines, elliptical machines and running machines offer the best value for money.
Try to resist the temptation to simply buy the cheapest.
Usually with this kind of equipment that works out to be a false economy.
For those on a tight budget we know this can be difficult, but usually you are better off delaying your purchase for a few months to save up the extra cash rather than buying a cheap machine.
In the meantime, do some other form of cardio exercise like jogging, brisk walking, swimming, cycling or skipping to build up your cardio fitness levels.
The Ability to Switch Things Up
Once you start your cardio workouts, you will be pleasantly surprised at how quickly you progress.
This is great, but not if you have chosen a cardio workout machine with limited capabilities.
The problem is that in order to continue to make progress you will have to buy a new exercise machine. For this reason, we recommend that you always buy cardio equipment that has plenty of flexibility and capacity.
The more ways you vary your cardio workout the better.
For example if you are buying a jogging machine make sure that it has plenty of incline and speed variation built in, so that you can mix your workout as much as possible.
If you do not do this, your body will quickly get used to the workout and adapt, which means that your fitness levels will plateau.
Let Us Help You
At treadmillworx we want you to have access to the best cardio machines, which is why we spend so much time researching the home fitness market and searching out the best machines.
Please look around the site and read some of our reviews to get a feel for what is available.
If you know that you want a running machine focus on our treadmill reviews and click the links here to find the best treadmills at the best prices.