Here at treadmillworx we have checked out and investigated a huge range of different treadmills, among them are of course the Horizon treadmills.

We eat drink and sleep treadmills in order to bring you the information you need to find the best running machine for your needs and make sure that you can buy it at the best price.
All of this research means that we are very familiar with the fitness machine market and the various manufacturers who work in the field. Naturally, over the years, we have developed a feel for those firms that sell good quality machines at a good price and those who do not.
For us the fitness treadmills made by Horizon Fitness are amongst the best, so we have decided to put together a quick overview of the firm and the jogging machines that they make.
First, after you read this article, you might also be want to read about where to buy horizon treadmills.
Now, let's get started…
Who Is Horizon Fitness?
Horizon Fitness is part of Johnson Health Tech. Co. Ltd (JHT).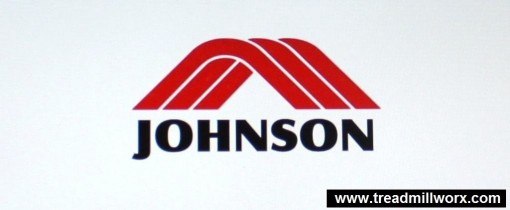 They are a multinational company that was found in 1975 to manufacture fitness equipment.
Johnson Health Tech makes fitness machines for both commercial and home use. Horizon Fitness is one of the firm's subsidiaries that makes fitness equipment for use in the home.
The research and expertise built up in the commercial arm of the business is fed through into the domestic branch.
This is why the home fitness equipment that Horizon makes is of such high quality and functions so well.
The Horizon Treadmill Range
Currently Horizon makes three main ranges of running machines they are:
The T range (Horizon T101 & T202)
The Adventure Series
The Elite Series
In some countries, you will also find the following ranges:
The Paragon range
The Omega series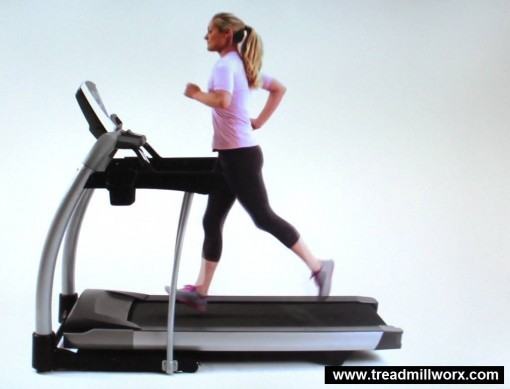 Who Are Horizon Treadmills Designed For?
Every treadmill Horizon makes is designed primarily for home users.
They can be used by everyone from someone who just wants to use walking to improve their fitness levels to amateur athletes who are training for events and need to create challenging fast and steep runs to push their bodies to the limit.
The top end of the range is the Elite Series, which offers an extra long running deck, the fastest speeds and steepest inclines.
This is designed to cope with the longer stride of those who are already at a similar fitness level as a professional athlete.
What Are the Features of Horizon Fitness Treadmills?
Each Horizon fitness treadmill is slightly different, and has its own set of unique features.
You can find out more about each individual treadmill by reading our in-depth Horizon treadmill reviews.
Below is a summary of the special features that are built into their entire range of jogging machines:
#1 Feather Light Folding
All of the machines in the range can be folded up and stored.
Horizon has developed an easy folding system that allows you to both fold and unfold their treadmills with ease.
The folding mechanism includes built in hydraulics, which ensures that the walking section folds out from the frame softly.
When it is time to fold up the machine after use those same hydraulics take the strain making it easy to fold.
#2 Lifetime Warranty
All of the treadmills Horizon make come with a lifetime warranty for the motor and the frame.
There is also full parts and labour warranty with all of the fitness equipment that they sell.
How long that part of the warranty lasts depends on the machine that you buy.
#3 Variable Response Cushioning
Running can be hard on the joints and bones.
To help to counter this all Horizon treadmills are fitted with the Johnson variable response cushioning system. This system provides different levels of impact flex at each point of the treadmill. The system ensures that you get the right level of support for your feet and joints at all points of your stride.
Other Features
In addition, some models have the following features incorporated into them:
#1 Johnson Drive System
Over the decades, the firm has developed a powerful yet smooth and quiet motor for use in their running and walking machines, which is in all of their treadmills.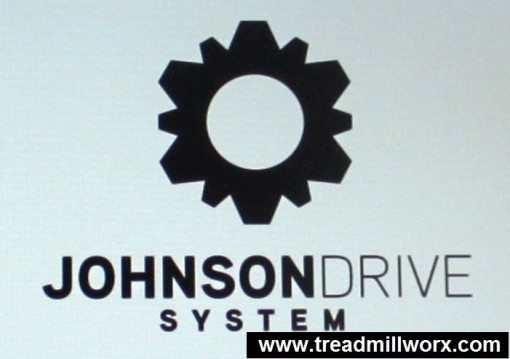 The Johnson Drive System takes things a step further.
It features the ability to automatically adjust to your footfall, which ensures it runs smoothly at all times and eliminates the stuttering you have no doubt experienced when using other jogging machines.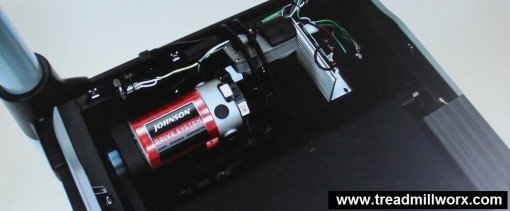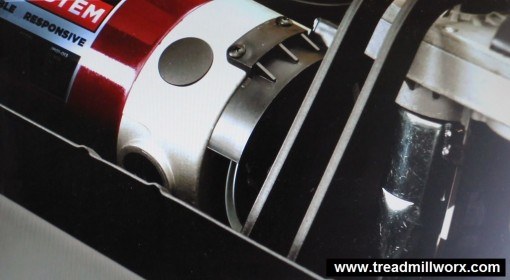 #2 Infinity Belt
This system means that you do not have to lubricate your belt on a regular basis with silicone resin to maintain grip.
Horizon uses a special rubber and construction technique for their treadmill belts that do not require any maintenance.
#3 Passport Media Player
Working out can be really boring, which is why Horizon has developed their Passport escape programme.
It displays interesting scenery to help you to enjoy your run.
The scenery passes at the rate at which you are running for a more realistic and immersive experience.
Find Out More About Horizon Treadmills
As we said, earlier Horizon is one of our favourite brands.